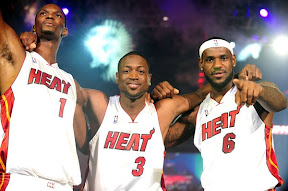 Let's go HEAT! Let's go HEAT! Let's go HEAT! Stagers we have a party for you this evening... Starting at 6PM we begin the HEAT watch party with live music by OIGO post game and Gus's Gourmet Grill serving up delicious BBQ and great
drink specials like $3 buds.. Come early, stay late and support The HEAT!
Just in, we at The Stage, are going nuts about our Heat so we want to share the stage with all of you and support the Heat... We will have ridiculous drink specials:
FOR 3!...$3 Budweiser
The Stern....$4 - Svedka Cherry vodka and Coke
Free Throw....$4 - Bacardi Grape Lemonade
White Hot...$4 - 42Below Honey vodka, Amaretto, and milk
Jax Special...$20 - Russian Standard &Tonic with a shot of Don Julio silver
At the Buzzer...$20 - Zaffra on the rocks with a Padron cigar
Food from Gusto Grill gourmet BBQ truck, and music by OIGO right after the game to celebrate with!!!... Make sure to tell your friends and come out to the stage where there is plenty of parking and plenty of space to watch the game!!
****all NBA affiliates and employees receive 10% off
- Posted from The Stage!